Get Your Payday Loan Deposit on a Weekend!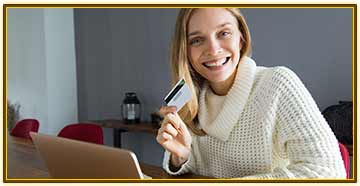 Does an emergency ever select the day it occurs? Not really. Like most people today do not prioritize savings strongly, the market has adapted to provide practical solutions for emergency needs. At Central Payday, we have worked to ensure you can now get payday loans that deposit funds to your account on weekends too. Provided all verifications are straightforward, you may be able to get a weekend loan from us with ease.
What is a Weekend Loan?
Typically, loans would only get approved and/or deposited on weekdays, unless it is a form of a pre-approved loan such as a credit card cash advance. A weekend loan has good chances of providing approvals as well as deposits over weekends, even for first-time users. Borrowers must know, however, that due to various safety/security/statutory requirements, not all loan requests can be processed over weekends as one or more parts of loan approval or deposit process might in certain cases, be only feasible during business hours of various external entities.
Our weekend loans feature these benefits:
Most loan applications are completely processed and loan deposits done over weekends
No hard credit checks done
Operational during holiday weekends
The fully online loan application system
Can I Get a Payday Loan on a Saturday or a Sunday?
Yes, when you choose Central Payday as your direct lender, you indeed can get a payday loan on a Saturday or a Sunday. However, do keep in mind that not all applications and deposits can be processed on weekends and various external factors may play a role in deciding this. You can get in touch with us or apply for a loan to find out if you can get funded during the weekend.
Can I Get a Weekend Loan Despite Bad Credit Scores?
Bad credit scores do not interfere with the loan decision of our weekend loans. The loan approval is primarily based upon your income, and the credit history is not considered very significant as our loans come with short tenures. So, no matter what your credit scores are and no matter how many times you've faced rejections before, you're welcome to apply for our weekend loans.
Do Weekend Loans Perform Credit Checks?
At Central Payday, we offer loans with no hard credit checks. In some cases, we do not need a soft credit check either. However, this can vary depending upon various factors related to the loan amount, borrower's income source and amount, etc. The advantages of requiring no hard credit checks include:
Quicker loan approvals
No impact on your credit performance
All credit scores accepted
I Want an Installment Loan. Can I Get an Approval over the Weekend?
At Central Payday, we aim to provide quick loan approvals 24x7. However, our loans wouldn't be considered safe enough if it wasn't for the stringency we maintain in performing certain critical checks and verifications. For this reason, while we try to clear all loans at priority, we cannot guarantee a loan approval over the weekend. So, whether you need an installment loan or a payday loan approval over the weekend, it is likely that we would be able to help you. However, such approval cannot be guaranteed and we suggest you get in touch with us for further information.
Where do I Apply for the Weekend Loan?
The application process for a weekend loan has been made simple and quick. These are the details and documents that shall be needed:
Your SSN
Valid bank account details
Active contact details
Proof and age and identity (18+ only)
Proof of income (past 3 months)

Once you hit the "Apply Now" button and you shall be directed to our convenient 24x7 online loan application form that shall get you started!