Easy Application, Fast Approval & Fast Funding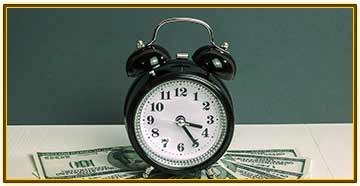 Same day payday loans from Central Payday are designed to be in sync with the title – they're easy to apply for and they provide fast approvals as well as fast funding. We accept all credit scores and provide loans on the basis of the eligible borrowers' income.
What is a Same Day Payday Loan?
As the name suggests, a same day payday loan is a loan designed to credit funds within a single day. When choosing a quick loan like this however, one must keep in mind that a lot of factors add up to a loan approval and not all loans can safely be approved too soon. Loan approval may be delayed due to various reasons, but at Central Payday, we try to deliver funds to you at the earliest time we can, without compromising on safety.
Our loans are:
Quick and reliable
Featuring no hard credit checks
Easily accessible
Guaranteed approvals for eligible borrowers
Does the Loan feature No Credit Checks?
Yes, indeed. A loan from Central Payday shall feature no hard credit checks. So, no extra time in loan approvals and no impact on your current credit rating or performance.
What's more? No matter what your credit score is and no matter whether or not you've been rejected a loan elsewhere, one form Central Payday is never behind a closed door.
Can I Get Same Day Loans Online?
When you're looking for a reliable solution offering a same day funding even if you have no history of use with the lender, the most dependable solutions today can be found online. We at Central Payday are a trusted name in online direct lending and when you choose us, you can avoid the need to step out looking for a store-based lender that's also likely to be more expensive and less facilitated to transact swiftly.
Do You Legitimately Provide Loans with a Same Day Deposit?
Typically for the borrowers who apply during early business hours of a day and have all eligibility requirements in order, complete, clear and ready to submit for verifications, a loan with a same day deposit is indeed something we often deliver. Closer you can get your situation to this ideal, the likelier it is for yours to be as quick. Do keep in mind that sometimes however, one or more parts of the process may be delayed due to an external factor, and hence we currently do not promise a same day deposit of the loan.
How Bad a Credit Score is Accepted?
At Central Payday, all credit scores are accepted. As long as you have a stable monthly income of $1,000 or above that you can share accepted evidence for, you shall get a loan from us provided you meet our other eligibility requirements. So, no matter what your credit score is, feel free to apply for a loan from us.
How Can I Apply for a Same Day Payday Loan?
We have simplified the loan application process to make our loans easier for you. You can keep these ready before applying for a loan:
Your SSN
Valid bank account details
Active contact details
Proof and age and identity (18+ only)
Proof of income (past 3 months)
Once you hit the "Apply Now" button, you shall be directed to our convenient online loan application form that shall get you started!