No Credit Check Loans with Flexible Terms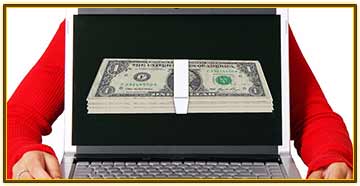 Flex loans from Central Payday are a quick way to address financial needs. These offer flexibility while accepting bad credit borrowers too. The income-based flex loan we offer, features no hard credit checks and is a fully online loan that you can repay off in a short period of time.
What is a Flex Loan?
A flex loan is a direct lender offering that typically features a small amount borrowed for a short but flexible period of time. Through Central Payday, you typically get a loan that you can repay within 30 days but if you choose to extend the term, you can repay our loan in 3, 6 or even 12 months provided we are informed in time as per your loan agreement with us.
Our flex loans feature these benefits:
No hard credit checks
Quick approvals and deposits
Direct lending with no third-party involvement
Fully online loan application system
How Can I Safely Get a Flex Loan Online?
Getting a flex loan is a simple task but ensuring you get a safe one is key. Keep in mind these tips:
Choose a legit and trusted online direct lender
Choose a loan that's income-based
Provide authentic and complete details and documents for your loan
Take a loan of an amount that doesn't exceed your affordability
What Advantages does a Loan with No Hard Credit Checks Offer?
We offer flex loans that feature no hard credit checks. The advantages you get include:
No rejections based upon past loan rejections
Acceptance to all credit scores
No impact of loan application upon your existing credit performance
Quicker and simpler loan approval process
Why is it Important to Choose a Trusted Direct Lender for an Online Flex Loan?
When it comes to non-bank loans given out by direct lenders, it is very important to secure your loan only from a legit and trusted direct lender. This is so, because not all lenders are equal and not all who offer funds are registered direct lenders. Choosing a trusted direct lender like us at Central Payday, for your online flex loan shall hence make your transaction safer, keep you legally protected and help you stay away from scams.
Who Will Give Me a Loan When No One Else Will?
At Central Payday, our flex loans can be considered as a last resort too – we guarantee approvals of loans to all eligible borrowers so as long as you can prove loan eligibility, you must have nothing to worry about. Previous loan rejections and poor credit history do not impact our loan decision – instead, your monthly income does.
What Should I Know Before Applying for a Flex Loan?
Applying for a flex loan is quick and easy when you choose Central Payday. We shall need these details/documents to assess your loan eligibility:
Your SSN
Valid bank account details
Active contact details
Proof and age and identity (18+ only)
Proof of income (past 3 months)
Once you hit the "Apply Now" button and you shall be directed to our convenient online loan application form that shall get you started!