Get Emergency Cash Immediately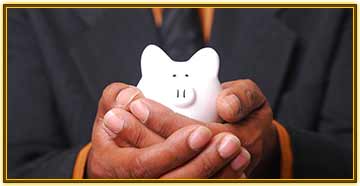 Emergency cash needs can spring up at the time when one's least prepared. If you need to get emergency cash immediately, there is likely to be a very limited number of feasible solutions available to you. We at Capital Payday offer quick loans and you can secure them whether or not you have an existing relationship with us. First-time users can get up to $500 while return users may be eligible to borrow up to $1,000 using our service.
Can I Get a Payday Loan Immediately despite Bad Credit?
Bad credit doesn't come in the way of payday loans from Central Payday. Whether or not you need your loan approved immediately, your credit scores and/or history have little to no impact upon the loan approval as what we offer are loans that are primarily approved based upon your income.
Our payday loans feature these benefits:
No hard credit checks
All credit scores welcome
No rejections based upon previous loan rejections
Quick approvals and deposits
Is it as instant as a Credit Card Cash Advance?
A credit card cash advance can provide instant cash when available to you. This is because it works on a pre-approved basis. The credit limit available to you is already an approved credit that you have access to. However, a loan from us shall be available without an existing account and without anything being pre-approved. An approval process is mandatory due to safety and security requirements. Hence, a loan from us shall not be as instantly available as a credit card cash advance. However, we offer a lean and quick loan approval and deposit process which is quick enough to address any emergency needs.
Can I Get a Same Day Deposit of the Loan I am Applying for?
Yes, indeed you can. However, to ensure you secure the highest chances of getting quick loan approval and deposit, there are a few tips for you to follow:
Apply for your loan at the earliest that you know about your requirement
Provide clear, complete, easily verifiable, and authentic documents and details as asked for
Stay reachable on the contact modes you provide
Read, understand and accept the loan offer promptly
Do keep in mind that a lot is involved in getting a loan approval processed and not every loan approval shall require the same tasks to be completed. Certain loans may take longer than expected and we do not guarantee same-day approval and deposit of loans.
Why Are Online Loans considered better for Emergencies?
Online loans offer many advantages that make them more suitable for emergencies:
Most online loans can be applied for from anywhere and at any time
Online lenders tend to use more modern processes and tools, often making the loan process friendlier and quicker
Choosing an online loan negates the need to physically visit a lender or a broker or send faxes and/or paperwork
The competition online encourages online lenders to offer better deals to borrowers
It's easier to assess the performance and legitimacy of online lenders with a stronger online presence.
Is an Instant Payday Loan Safe?
At Central Payday, our loans provide instant approvals upon verification of eligibility and direct deposits upon acceptance of loan offer. An instant payday loan with such features is considered safe when its approval requires certain qualification terms to be met and is based upon the income of the borrower. Since payday loans feature very short tenures, income tends to be a better indicator of repayment safety versus the credit scores and history of an individual.
That said, we believe it is essential for borrowers to:
Only take loans that they're likely to be able to repay on time
Avoid using short-term loans as long-term financial solutions.
I Need a Payday Loan Immediately. How to Apply?
Applying for a payday loan is a quick and easy process when you choose Central Payday. We shall be asking you for these details/documents to assess your loan eligibility:
Your SSN
Valid bank account details
Active contact details
Proof and age and identity (18+ only)
Proof of income (past 3 months)
Once you hit the "Apply Now" button and you shall be directed to our convenient 24x7 online loan application form that shall get you started!