No Paperwork, No Faxing, Instant Approvals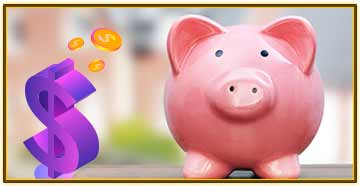 Payday loans from Central Payday are designed to be convenient and quick. We have eliminated the need for faxing and paperwork – our loans are fully online. These no fax payday loans provide instant approvals upon verification of loan eligibility, so if you need a loan quickly, you've come to the right place!
How do you Submit Documents for a Payday Loan that doesn't need Faxing?
We shall require certain documentation as evidence for your loan eligibility. Whatever we need can be accepted by us as scanned copies or clear digital photos. The loan offer you receive is a digital agreement that you can digitally accept using your computer or mobile device.
Our no fax payday loans feature these benefits:
No hard credit checks
Quick approvals and deposits
No faxing, no paperwork, and no Teletrack
The fully online loan application system
How Are Online Payday Loans Safer?
Online payday loans are considered to be safer than loans from store-based lenders for 3 reasons:
It is easier to assess the legitimacy and service ratings of a lender online
Higher competition in the online market typically leads lenders to offer better deals and service
A secured connection with your lender is likely to be safer than just sharing your details with a lender or a broker physically
Can I Get an Instant Payday Loan via a Fully Online Process?
At Central Payday, we provide loans via a fully online process. From the application to submission of documents and acceptance of our loan offer, it is all done online. So, there's no need to step out or send a fax as it can all be done from your desktop, laptop, or mobile device, as long as you just have a functional internet connection. No fax payday loans from direct lenders like us can be applied for 24/7 as our services are available round the clock.
Can No Fax Payday Loans also offer Guaranteed Approvals?
Indeed, what we offer is a no fax payday loan online that comes with guaranteed loan approval for all eligible borrowers. As long as you meet our loan eligibility terms, a fax cash advance shall certainly be approved for you, and to get the approved funds, all you need to do is digitally accept our loan terms.
My Credit Score is Near 400. Can I Get a Payday Loan?
At Central Payday, we provide income-based loans. So, a credit score as low as 400 or even lower is not a problem. Provided you earn a stable monthly income of $1,000 or above, you shall be able to secure a loan from us (subject to eligibility). What's more? Even previous rejections do not impact the loan decision. So, if you have been rejected for a loan once or a few times, you can simply try applying with us instead.
Apply for a No Fax Payday Loan
Applying for a no-fax payday loan is quick and easy when you choose Central Payday. We shall need these details/documents to assess your no fax cash advance eligibility:
Your SSN
Valid bank account details
Active contact details
Proof of age and identity (18+ only)
Proof of income (past 3 months)
Once you hit the "Apply Now" button, you will be directed to our convenient and fully online loan application form, which will get you started!