Second Chance Payday Loans offering Guaranteed Approvals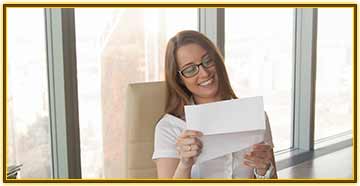 Ambiguity is simply something you do not want when you are looking for a second chance payday loan. We eliminate ambiguity by providing guaranteed approvals on our second chance loans to all eligible borrowers.
So, suppose you need a loan that has absolute certainty of being approved. In that case, you simply need to provide evidence of your loan eligibility as per our qualification terms. Once we assess your income and verify your eligibility, a loan shall be approved as long as everything is in order.
What is a Second Chance Payday Loan?
When you've been rejected a loan, your credit history likely features the loan rejection. This raises the chances of rejection when you apply for another loan. A second chance loan for bad credit is specifically designed not to be impacted by a previous loan rejection, and its approval is typically independent of your credit history and scores.
Our second chance payday loans online feature these benefits:
No hard credit checks
No rejections based on credit history
No impact on credit scores
Guaranteed approvals for eligible borrowers
Quick loan approval and deposits
What is a Direct Lender 2nd Chance Loan?
2nd chance loans are typically offered by direct lenders that are non-bank lending entities. Brokers may also offer such loans, which a 2nd chance loan direct lender ultimately gives out. Choosing such a loan has certain advantages:
No third-party costs or delays
Higher transparency
Legitimate guarantee of loan approval for eligible borrowers
Simpler process of application, approval, loan offer acceptance, and deposit.
Can I Get Second Chance Loans with Bad Credit?
Your credit score – no matter how low it may be – shall have little to no impact upon your loan's approval. Second chance loans are designed for bad credit borrowers, and they're hence based primarily upon income. So, if you have a stable monthly income of $1,000 or above, you need not worry about your credit scores while you apply for your loan with us.
I've been Rejected for Loans Many Times. Will this Still Work for Me?
A second chance payday loan from Central Payday is not just a second chance – even if you've faced multiple rejections, you're welcome to apply for the loan we offer. We have approved many loans for borrowers who considered our service as a last resort, but today, after having experienced our services, many such borrowers choose us for every loan they need.
What about Personal and Installment Loans?
Need repayment flexibility? We're here for you. With us, you can get second chance personal or installment loans too. Repay in a monthly or bi-monthly schedule that's spread across a few months – which shall depend upon your eligibility and preferences.
Apply for a Second Chance Payday Loan
Applying for a second chance payday loan with no credit check is very simple when you choose Central Payday. We shall need these details/documents to assess your loan eligibility:
Your SSN
Valid bank account details
Active contact details
Proof of age and identity (18+ only)
Proof of income (past 3 months)

Once you hit the "Apply Now" button, you will be directed to our convenient and fully online loan application form, which will get you started!