Loans with Guaranteed Approvals available to High Risk Borrowers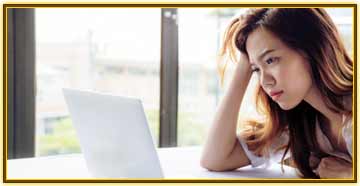 Central Payday is here for all high-risk borrowers. We have loans that guarantee approvals subject to the eligibility of the borrower. So, as long as you qualify for it, you shall certainly get an approval for it. And better yet, we offer both high-risk payday and installment loans that are available to bad credit borrowers via our fully online lending process.
What is a High-Risk Loan?
Generally speaking, a high-risk loan is any loan where the risk related to the lending transaction is considered high. So, personal and business loans that are available with lesser verifications, simpler formalities and/or to bad credit borrowers, are considered high-risk loans.
At Central Payday, we provide short-term personal loans (payday and installment loans) for high-risk borrowers. These loans feature:
No hard credit checks
No verifications unless needed
Quick approval and funding
No rejections based upon credit score or previous loan rejections
Are High Risk Loans and Bad Credit Loans the Same?
With regards to short-term personal loans – be it payday or installment loans – bad credit loans as well as high-risk loans can often be regarded as one and the same thing. Both have much in common and well-reputed direct lenders offer such loans with similar features.
Can I Get Guaranteed Loans for Bad Credit?
When you need a loan which comes with surety, you may have a great choice readily available to you right here. At Central Payday, we offer loans to bad credit holders as well since we do not believe in considering one's past financial situation in order to qualify them as an eligible borrower in the present. What we do rely on instead is for them to have a stable monthly income which shall be the basis of qualifying them as a trusted borrower with us.
Why do People Choose Online Direct Lenders over Store-Based Lenders?
The reason why majority people opt for online direct loan lenders over store-based ones is because of the fact that the former are way easier to access. One can apply for a loan with them at any time of the day or night depending upon their own convenience without having to worry about visiting them during their "opening hours". Also, the fact that one doesn't have to stand in long queues waiting for their turn is an advantage and saves time.
Are Installment Loans Also Available to High-Risk or Bad Credit Borrowers?
Yes, they are. One can easily get an installment loan from an online loan lender irrespective of his/her bad credit rating since online loan lenders do not rely on credit ratings in the first place, which is why they do not conduct hard credit checks. The second reason why conducting hard credit checks are out of the picture is because they take a long while to process which defeats the purpose of offering funds as soon as possible.
How Can I Apply for a High-Risk Payday Loan?
Applying for a high-risk payday loan from Central Payday is a simple process. We shall need these details/documents to assess your loan eligibility:
Your SSN
Valid bank account details
Active contact details
Proof and age and identity (18+ only)
Proof of income (past 3 months)
Simply hit the "Apply Now" button and you shall be directed to our convenient online loan application form that shall get you started!