Installment and Payday Loans with Direct Deposits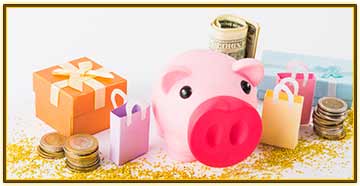 Central Payday is not just a payday lending service – we also offer installment loans with more convenient repayment options for those who prefer that. Our payday, as well as installment loans, feature direct deposits – we process automated transactions to deposit funds for every approved loan, right after the offer is accepted by the borrower. No paperwork, no faxing, and no delays – that's how we have designed our process to be friendly for our valued borrowers.
What are Direct Deposit Loans?
Traditionally, a loan is required for a teller or an officer to process the final deposit of the amount into the borrower's account. The process of releasing funds in such a loan is manual. At Central Payday, we employ an automated process that completes a "direct deposit" of the loan amount, which is carried out upon acceptance of our loan offer by the borrower.
Direct deposit loans feature these valuable benefits:
Fast funding
No hard credit checks
Easier process of application
Automated payment deductions
Elimination of paperwork and faxing
Can I Get Direct Deposits on the Same Day that I fill the Loan Application?
Direct deposit loans are typically fast. However, multiple stages and processes are involved in a loan's approval, offer generation, acceptance, and deposit. Oftentimes, our loans indeed get processed and deposited on the day of application. That said, we cannot guarantee that all loans will be processed equally quickly as each loan's approval may require different verifications and processed to be carried out to ensure an acceptable safety margin. Further, there are things you can do at your end to ensure your loan is processed sooner rather than later:
Apply for the loan as soon as you know the need
Provide clear, authentic, and complete information and documentation
Stay reachable on call and email
Read and accept the loan offer promptly when you receive it
Do keep in mind that the loan deposit may require time to reflect in your account depending upon your bank's system and processes.
Can I Get Direct Deposit Loans with a Bad Credit Score?
No matter how low your credit score is, our direct deposit loans are income-based and they remain available to you. Even with a credit score as poor as 250, you shall be able to secure up to $1,000 through our loans, subject to your eligibility as ascertained by our loan approval process which remains virtually independent of credit scores - our loans feature no hard credit checks.
Why Should I Choose a No Credit Check Loan?
No credit check loans, or loans that feature no hard credit check loans, offer certain advantages which are likely to make them the right choice for you:
No rejections based upon credit scores or history
No impact on your current credit performance
Quicker loan approval and processing
Apply for a Direct Deposit Loan
Applying for a direct deposit loan is very simple when you choose Central Payday. We shall need these details/documents to assess your loan eligibility:
Your SSN
Valid bank account details
Active contact details
Proof and age and identity (18+ only)
Proof of income (past 3 months)
Once you hit the "Apply Now" button, you shall be directed to our convenient and fully online loan application form that shall get you started!