No Verification Payday Loans Direct Lenders & 100% Approval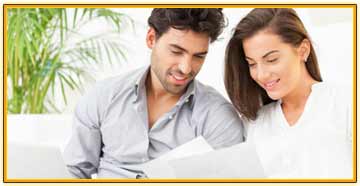 Central Payday is dedicated to providing a practical solution for financing urgent needs. With our no Teletrack payday loan, you can get funded conveniently and quickly while being 100% sure that as long as you're eligible for a loan, you shall get approved. Eliminating Teletrack makes a loan transaction more private and more reliable. And to enhance that, we avoid any verification that we do not need in order to approve your loan.
So, if you have a stable income and meet our loan eligibility requirements, you can get your loan approved in just a matter of hours!
What are No Teletrack Payday Loans?
Teletrack provides consumer reports for credit assessment. A no Teletrack payday loan is one that doesn't employ Teletrack for loan approval.
The advantages:
Faster funding
No reflection of the loan upon your credit reports
Enhanced transaction privacy
Higher chances of getting loan approval
Can I also Get a No Teletrack Installment Loan? How Would it Work?
Yes, with us you can also get an installment loan featuring no Teletrack. We do this by offering only short-term installment loans which are approved primarily based upon your income and its stability.
This way, as long as you have a stable income of $1,000 per month or above, securing a loan is something you simply wouldn't have to be worried about. Choose us and the funds you need, shall be yours soon.
Why Do You Offer No Teletrack Loans?
Emergencies and other urgent financial needs don't just come to those with a perfect credit history. Also, some situations may require an individual to get funds soon or to get loans which don't impact their credit scores.
All such needs are easily satisfied by loans featuring no Teletrack. While there is a higher risk associated with such a transaction, we limit the risk by limiting the loan amount, and providing loan approvals to only those who prove a stable income.
Are No Verification Payday Loans from Direct Lenders Safe?
Payday loan lenders claiming that they process no verifications at all are either stating something untrue, or are offering something likely to be unsafe. At Central Payday, we serve as a direct lender and our payday loans are available without any unnecessary verification. Depending upon various financial indicators, we may need to verify your income, its source, your bank details etc. However, unless needed towards a loan approval, this shall not be done.
How Do You Guarantee Loan Approval for Bad Credit?
Our loans feature certain qualities that allow us to guarantee approval no matter what the credit score or history of an individual may feature:
The loans need no hard credit checks
Our loans are short-term loans for which the best indicator of repayment ability is the borrower's income
We provide income-based loan approvals
As long as one matches our loan eligibility criteria, we commit to approval loans of amounts up to what's assessed as likely to be safe for borrowing
Our loan eligibility terms are not based upon the credit scores or history
How Can I Apply for a No Verification Payday Loan?
Applying for a no Teletrack payday loan from Central Payday is a simple process. We shall need these details/documents to assess your loan eligibility:
Your SSN
Valid bank account details
Active contact details
Proof and age and identity (18+ only)
Proof of income (past 3 months)
Simply hit the "Apply Now" button and you shall be directed to our convenient online loan application form that shall get you started!